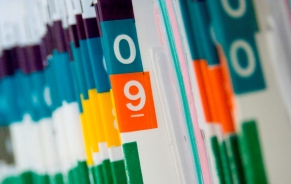 Access to Online Medical Records
Secure online access to medical records is starting to take place in some areas across Canada. It might be available in your area.
The Ottawa Hospital and the Children's Hospital of Eastern Ontario (CHEO) are providing access through an application called MyChart. In Toronto, MyChart is available from Sunnybrook Hospital and Mount Sinai Hospital (pilot only). Please check your hospitals in other cities and provinces to see if a similar online service is provided there. MyChart is a secure online service that lets you see your medical and personal health information from wherever you are, at any time. This helps you keep an eye on your health status and make informed decisions. MyChart allows you to:
Read your test results, progress notes, discharge notes, medical imaging reports and more.
Share your records with friends or family (those you allow).
Record your health measurements, such as blood pressure or weight.
To sign up for MyChart, you first need a valid email account. Then you need to enrol in MyChart and get a PIN (personal identification number). Check your hospital's website for more details.
www.ottawahospital.on.ca  /  www.cheo.on.ca sunnybrook.ca  /  www.mountsinai.on.ca
Check to see what may be available in your area.