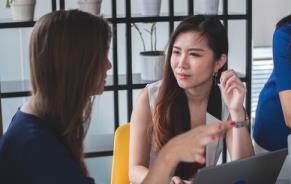 Finding someone to talk to …
We offer help and support to thyroid patients.
That's been one of our goals for many years, probably since the inception of the Thyroid Foundation of Canada.  Many times the calls we receive are from thyroid patients who just want to talk.  They are not feeling well and doctors discount their issues saying "it's not your thyroid". Well if it's not your thyroid, what is it?  Why are you feeling so tired, so depressed, etc. etc.?? Here's a website that might help a lot to find others who want to share their experiences and are having similar situations.
Peer Support Canada
We believe in the transformative power of peer support.
Peer support is emotional and practical support between two people who share a common experience, such as a mental health challenge or illness. A Peer Supporter has lived through that similar experience, and is trained to support others.
Peer Support Canada connects peer supporters and organizations, helping share information and building capacity for peer support.