AYA Cancer Study
Adolescent and Young Adult Cancer Priority Setting Partnership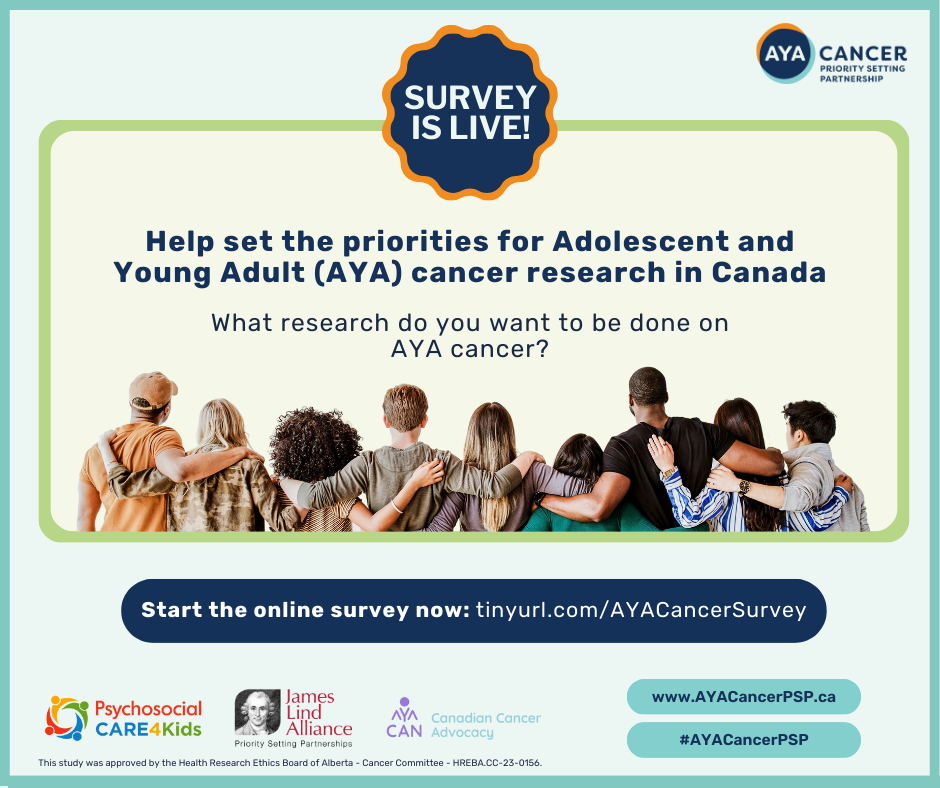 The Thyroid Foundation of Canada is supporting the national cancer survey being conducted by AYA CAN – Canadian Cancer Advocacy. Thyroid cancer patients have the opportunity to participate in this survey to help establish the top 10 research priorities for AYA cancer.
This survey will be collecting responses from the AYA cancer community about what they would like to see answered by research.
Link to the survey:  www.tinyurl.com/AYACancerSurvey. The survey is available in English and French and will be open for the next few months.