Thyroid Cancer Patient Panel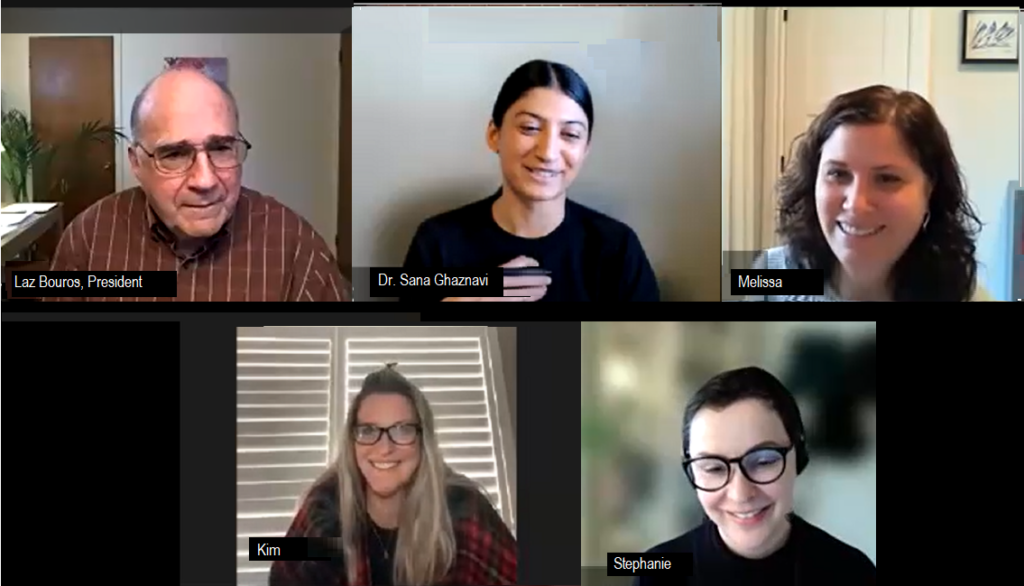 November 26, 2023, 1:00 – 2:30 pm ET
The  Panel
Our panel consists of three thyroid patients and our guest endocrinologist, Dr. Sana Ghaznavi. Kim, Stephanie, and Melissa, relate their own experiences with thyroid cancer. Dr.  Ghaznavi comments on each story. Following the presentations, there is a Question and Answer session.
Thank you to our panelists, they did a fantastic job!
The recording of this event is available for viewing:  Thyroid Cancer Patient Panel
Check Thyroid Events for more upcoming webinars.
Dr. Sana Ghaznavi
Dr. Sana Ghaznavi is an academic endocrinologist whose practice focuses on the management of thyroid nodules and thyroid cancers.  She completed her medical school at the University of Alberta, an endocrinology fellowship at the University of Calgary, and a thyroid cancer fellowship at Memorial Sloan Kettering Cancer Centre in New York city. She now works as a clinical assistant professor within the Division of Endocrinology & Metabolism, at the University of Calgary, with a cross appointment to the Department of Oncology.
View Dr. Ghaznavi's previous TFC webinar on:  Managing Thyroid Nodules, November 2021