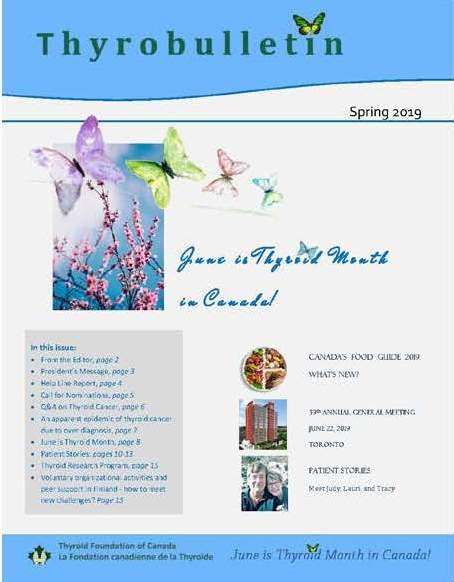 Thyrobulletin Spring 2019
Thyrobulletin is the official newsletter of the Thyroid Foundation of Canada, available to members. 
In this issue:
Help Line Report
Call for Nominations
Q&A on Thyroid Cancer
An apparent epidemic of thyroid cancer due to over diagnosis
June is Thyroid Month
Patient Stories
Thyroid Research Program
Voluntary organizational activities and peer support in Finland – how to meet new challenges?
and download a copy!