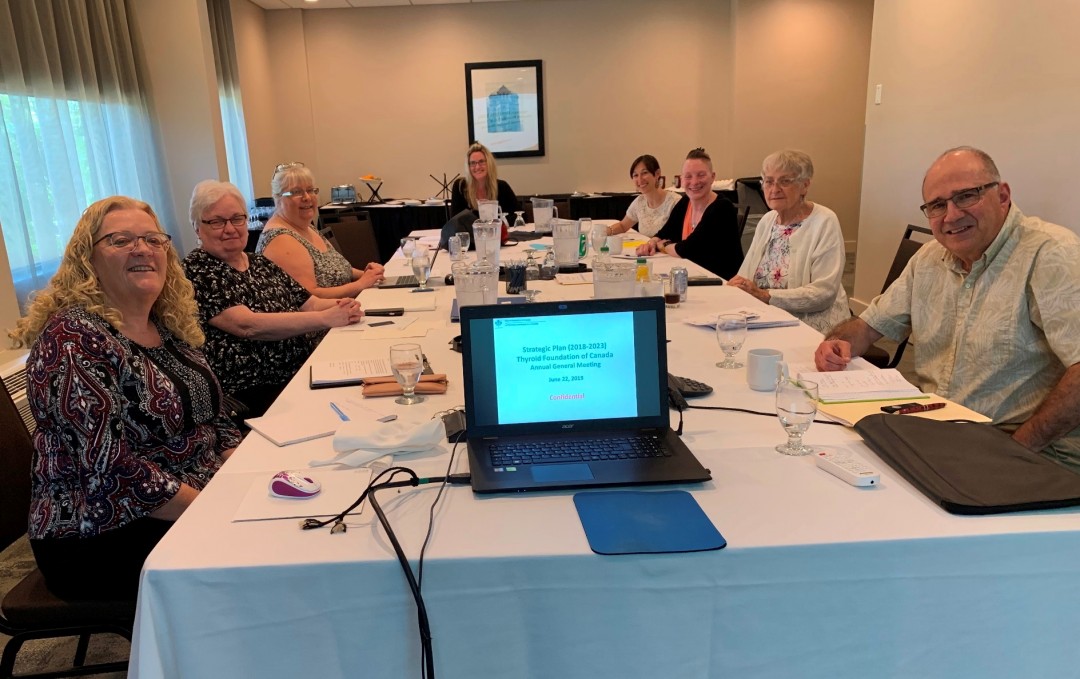 TFC Achievements – 2018 – 2019
This past year has been a productive one for TFC!  Following the Strategic Plan which was approved by the board in 2017, we have completed more than half of the 19 initiatives in this first year of the plan.
Website Redesign
The Redesign of the National Website Project was successfully completed in the summer of 2018!
Advocacy
An Advocacy Plan was prepared and approved by the board.
A working relationship has been established with the Canadian Society of Endocrine and Metabolism (CSEM).
Information sharing has been established with Thyroid Cancer Canada (TCC).
Emails and Thyrobulletins were exchanged with American Thyroid Association (ATA) contacts.
Research
A Statement of Requirements for the Patient Care Research Project was approved by the board.
Identified the 2005 Canadian Community Health Survey (CCHS) from Statistics Canada which indicates that 7% of the population in Canada has some form of Thyroid disease.
Entered into a working agreement with CSEM to support TFC Research.
Received bequests for research which will allow us to begin providing research grants annually.
Local Area Development
A Local Area Development Plan was approved by the board to provide Thyroid educational support.
Identified local area volunteers for the Halifax Area and Brandon, Manitoba.
Laz Bouros, President
Fundraising
Established a Long-Range Fundraising Plan.
Held a successful Christmas Light a Tree fundraiser again this year.  
Education and Publications
Published two great issues of the Thyrobulletin this year for our members!
Ensured that there was a continuous supply of news articles on our TFC website
Maintained our Facebook site.
Our Medical Advisor updated the medical information on our website to keep it current.
Entered into an agreement with Mylan to publish their videos on hypothyroidism on our website.
Patient Support
Established a Help Line Team to ensure patient calls were answered promptly.
Began tracking all the calls and provided statistics on call categories.
Organizational
Created seven new director positions for the board.
Updated the Strategic Plan to improve the clarity in certain areas.
Developed an Annual Operational Plan and a Volunteer Code of Ethics.
Updated our corporate Bylaws.