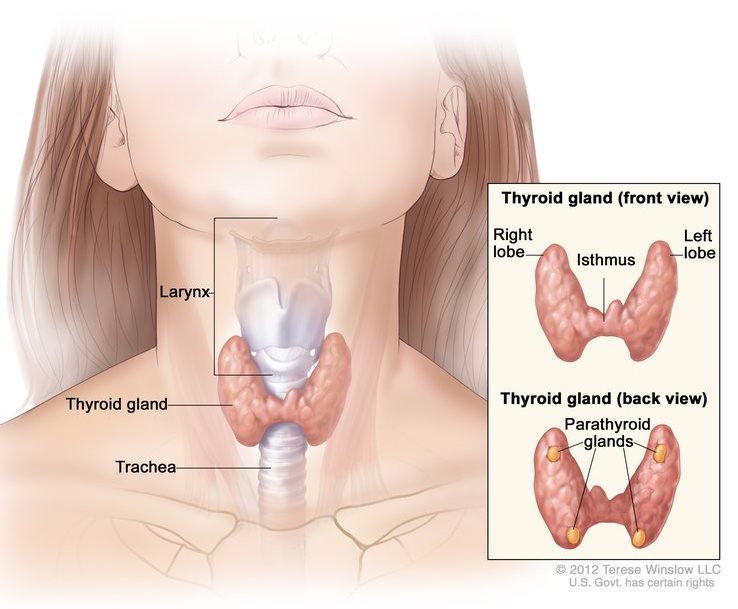 March is Hypothyroidism Month in Canada
There are many types of Thyroid Disease. To bring attention to the different disorders, we plan to feature a different Thyroid topic each month. For the month of March we are focusing on Hypothyroidism. Hypothyroidism is the most common thyroid disorder and most other thyroid disorders usually result in Hypothyroidism.
CAUSES OF HYPOTHYROIDISM
Hashimoto's thyroiditis, an autoimmune disease that results in inflammation of the thyroid gland
Treatment of Graves' hyperthyroidism
Congenital hypothyroidism, individuals born without a thyroid gland or a poorly functioning one
Surgical removal of the thyroid gland as a treatment for thyroid cancer or hyperthyroidism
DIAGNOSIS
Diagnosis of hypothyroidism is based on your symptoms and the results of blood tests that measure the level of TSH (thyroid stimulating hormone) and sometimes the level of the thyroid hormone thyroxine. A low level of thyroxine and high level of TSH indicate an underactive thyroid.
If the TSH levels are elevated, you might also be tested for "free" thyroid hormones (called "free t4") in the blood.
Read more about Hypothyroidism:
Videos on Hypothyroidism:
Symptoms of Hypothyroidism
weak slow heart beat
muscular weakness and constant fatigue
sensitivity to cold
thick puffy skin and/or dry skin
slowed mental processes and poor memory
constipation
goitre (increased size of the thyroid)
TREATMENT
Levothyroxine is a synthetic manufactured form of the thyroid hormone thyroxine. Synthroid or Eltroxin are the two types of pills in Canada. The pills are taken daily to bring the thyroid hormone levels back to normal.
Desiccated thyroid, also known as thyroid extract, is animal thyroid gland that has been dried and powdered for medical use. In Canada the product is called "Thyroid". It is generally less consistent than the synthetic medication.
Coming soon – Rethinking Hypothyroidism
A webinar featuring Dr. Antonio C. Bianco – April 2023
Dr. Bianco is a professor of medicine and a member of the Committee on Molecular Metabolism and Nutrition at the University of Chicago, where he runs a laboratory funded by the National Institutes of Health to study thyroid hormones. Registration details will be provided soon.