Thyroid Foundation of Canada
Public Education Webinar
Management of Thyroid Nodules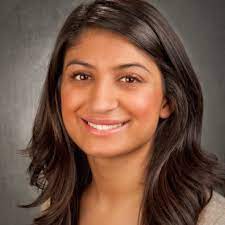 Following the success of our first webinar held in March 2021, the Thyroid Foundation of Canada held its 2nd virtual Public Education Webinar on November 21, 2021. Our presenter was Dr. Sana Ghaznavi, Clinical Assistant Professor within the Division of Endocrinology & Metabolism, University of Calgary, with a cross appointment to the Department of Oncology. Dr. Sana spoke on the
Management of Thyroid Nodules
. Dr. Ghaznavi has extensive experience in this area and with thyroid cancer. You can view the recording of this excellent presentation at: 
https://www.youtube.com/watch?v=hqG7iejHFKI
We are planning to continue our series of Thyroid Webinars with two more in the new year.  The next webinar will be on February 27, 2022 on the topic of "Hypothyroidism and Thyroid Replacement Therapy (T4 vs T3 and desiccated thyroid)" with Dr. Hernan Franco Lopez, Endocrinology & Metabolism, Western University.
Hosting webinars gives us the opportunity to reach out to thyroid patients and the general public all across Canada. Recently we have been producing presentations for interest groups that can also be held virtually.