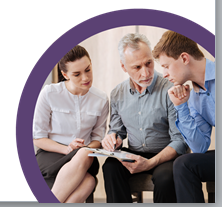 E-MPATHY
E-Mode Patient self-Assessment of THYroid therapy
Hypothyroidism Study
Thyroid Federation International (TFI), a global network of patient support organisations, teamed up with four international thyroid experts to conduct research that will help us to understand patient experiences of treatment and care.  They are reaching out to patients diagnosed with hypothyroidism, asking them to complete a questionnaire.
They have developed and tested an online patient experience questionnaire that is now being used to gather feedback from patients receiving care for hypothyroidism about their experiences of care and treatment. The survey also asks about quality of life, personality and some demographic questions such as age, household status and gender.  Participants must have a diagnosis of hypothyroidism, and be at least 18 years of age.  Participation in this research is entirely voluntary and all information provided will be kept entirely confidential.
The findings from the survey will help to better understand patient experiences of treatment and care, and answer key research questions about:
Satisfaction levels with treatment for hypothyroidism;
The perceived treatment barriers and enablers for successful treatment;
Unmet treatment needs;
Whether or not there are any associations that can be drawn between different factors (demographic/comorbidities/personality) and treatment satisfaction.
The survey portion of the study will run from November 2020 to February 2021.  The study should be ready for publication by mid-2021 and we will be able to segregate the results by country.
For additional information about the study and to learn how to participate, please visit e-mpathy-study